Created by visual artist Robert Tromp, in collaboration with the authors, Hearty Pop up store allowed children and their parents to experience scenes from the book in real life.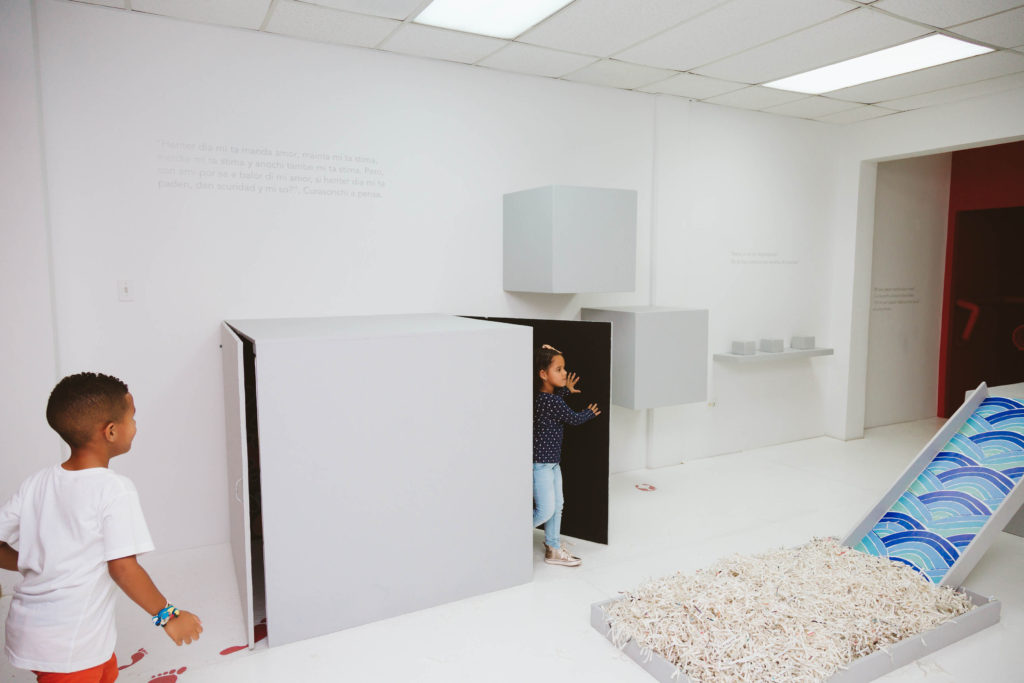 After growing tired of being just a simple heart, Hearty decides to take a journey through the body to seek another, more impactful, role by becoming different organs and body parts. Upon entering the store, visitors are guided by red footprints which also appear in the book when Hearty turns into a foot. The first stop is inside a large box that fits both adults and children. The walls of the box depict Hearty at work; sending love. As you sit quietly in this room, you can meditate to his heartbeat.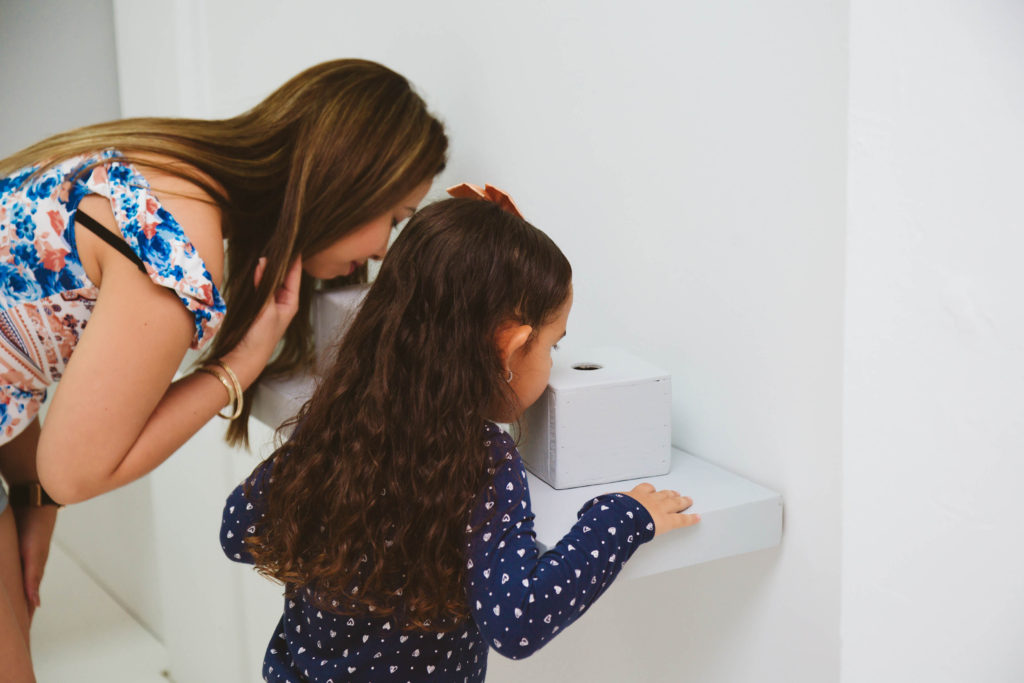 Following the footprints leads you to different activation points where the eyes, nose, mouth, ear, hands and feet are put to work. You could try to identify three different aroma's, test your vocal skills by whispering or speaking loudly into a tube and dare to use your hands to touch love, courage and happiness.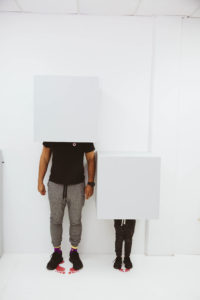 The last stop leads you to a slide inspired by the book's illustration that reflects the first moment when Hearty leaves his room to experience the outside world. A pool of shredded paper awaits sliders at the end. These are actually copies of incorrect versions of co-author Rosabelle Illes's third book TITLE.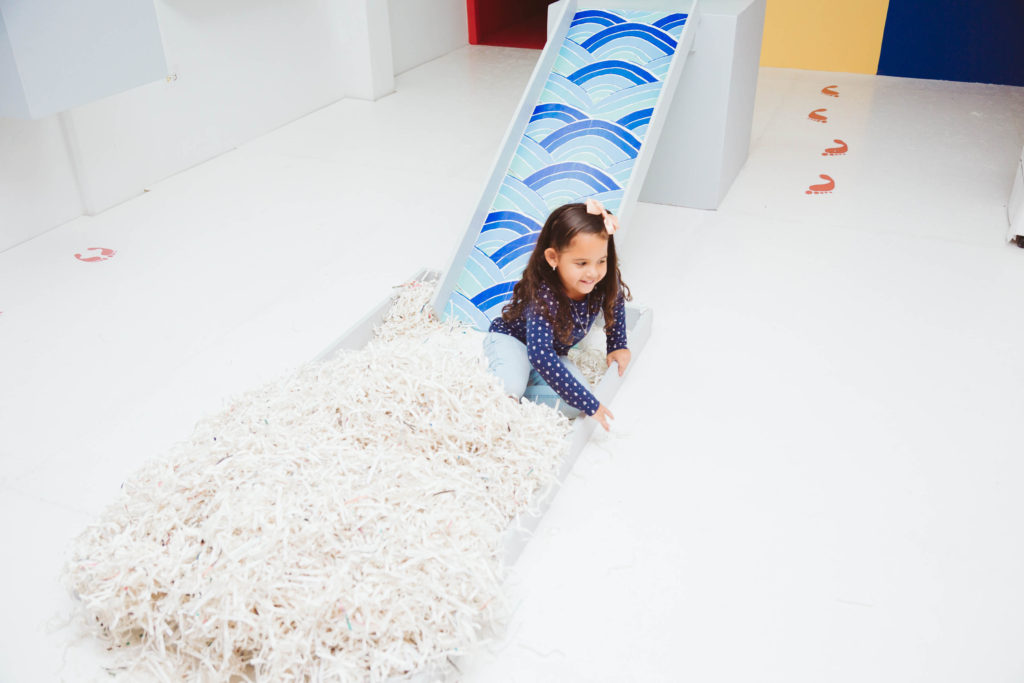 The remainder of the store was dedicated to the items for sale. In a very minimalistic way, Tromp displayed the merchandise; books, plush-toys, t-shirts, hats, pencils, stickers, pins and stones, all in one tiny store at the Renaissance Marketplace.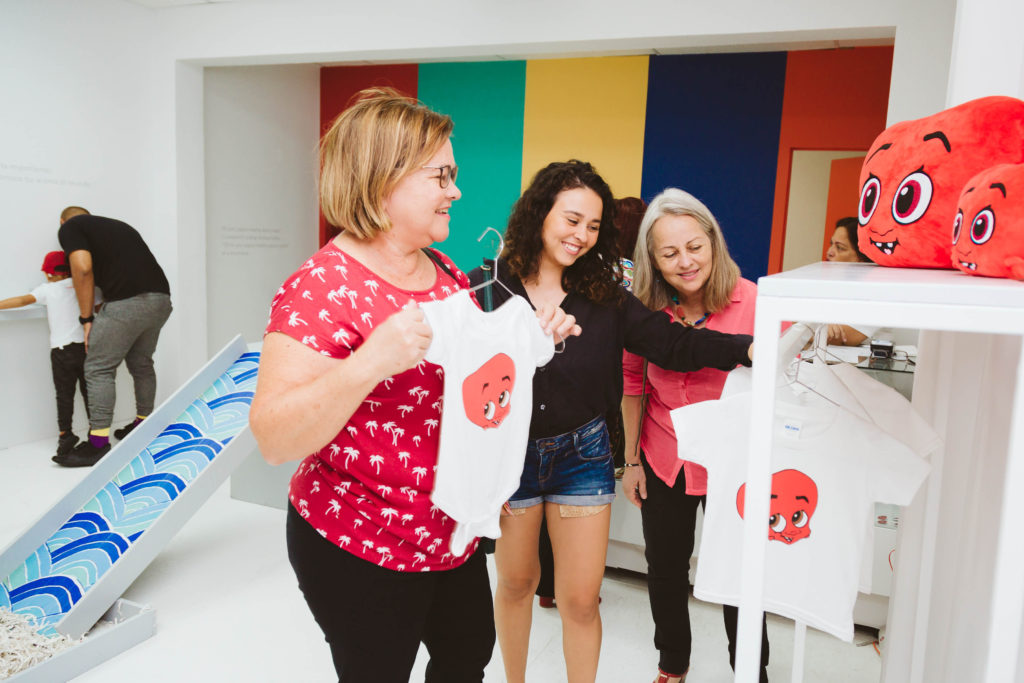 Open for only two days on October 20th and October 28th, the store aimed to introduce Hearty the book to the public of Aruba after previously being launched at all primary schools last month on World Heart Day. Incase you missed it, the authors will be participating in the Children's Book Festival in Aruba (November 2-9, 2018). Keep an eye out on our social media pages to find out where you can catch them next.
Photography by Jonathan Petit.
Update: Press play for a closer look at the making of Hearty Pop-up store.